Introduction: Set Sail into Splendor with our Santorini sunset cruise
Embark on an extraordinary sunset sailing cruise and immerse yourself in the awe-inspiring beauty of Santorini. Step aboard the luxurious "Thalassa" at the charming old port of Fira and prepare for a voyage that will leave you breathless. With our Santorini sunset cruise, get ready to witness the magic of Santorini unfold before your eyes.
Departure from Fira: A Luxurious Voyage
As we set sail from the picturesque old port of Fira, you'll be captivated by the charm and elegance of the "Thalassa." Relax on deck and let the gentle sea breeze caress your skin as we navigate towards our first destination.
Nea Kameni: Magnificent Sunset and Volcanic Exploration
Arriving at the small port of Nea Kameni volcano, prepare to witness a sunset that will steal your heart away. With a knowledgeable guide by your side, venture along the rim of the volcanic crater, marveling at the breathtaking views of the steep inner walls of the caldera. Let the awe-inspiring beauty of Santorini's volcanic landscape leave an indelible mark on your memory.
Hot Springs and Culinary Delights
Indulge in the natural, warm, and therapeutic waters of the "Hot Springs" as our crew prepares a delectable traditional BBQ buffet. Delight your taste buds with the flavors of Santorini, complemented by renowned local white wine. Immerse yourself in a culinary experience that perfectly complements the enchantment of the surroundings.
Thirassia: Crystal-Clear Waters and Tranquil Serenity
Our journey continues to Thirassia, the second largest island in the caldera complex. Dive into the crystal-clear waters, rejuvenating your body and soul. Feel the serenity of this hidden gem as you soak in the peaceful ambiance of the island.
Oia's Quaint Charm and Majestic Sunset
As we sail to the northern tip of Santorini, behold the quaint town of Oia from a unique perspective aboard our sailing boat. Gaze upon the two small fisherman ports, Ammoudi and Armeni, and appreciate the timeless beauty of this traditional settlement. Relax and surrender to the captivating allure of Oia as we make our way back to Fira, witnessing the sun's magnificent descent into the sea.
Book Your Santorini Sunset cruise Today!
Don't miss the opportunity to embark on this unforgettable sunset sailing cruise with our travel agency. Let the breathtaking beauty of Santorini surround you as you sail into the splendor of the sunset. Reserve your place now and get ready to create memories that will last a lifetime.
Highlights
Swim into the Hot springs
Swim into Thirasia beaches
Snorkeling gear
Barbeque
Sunset in Oia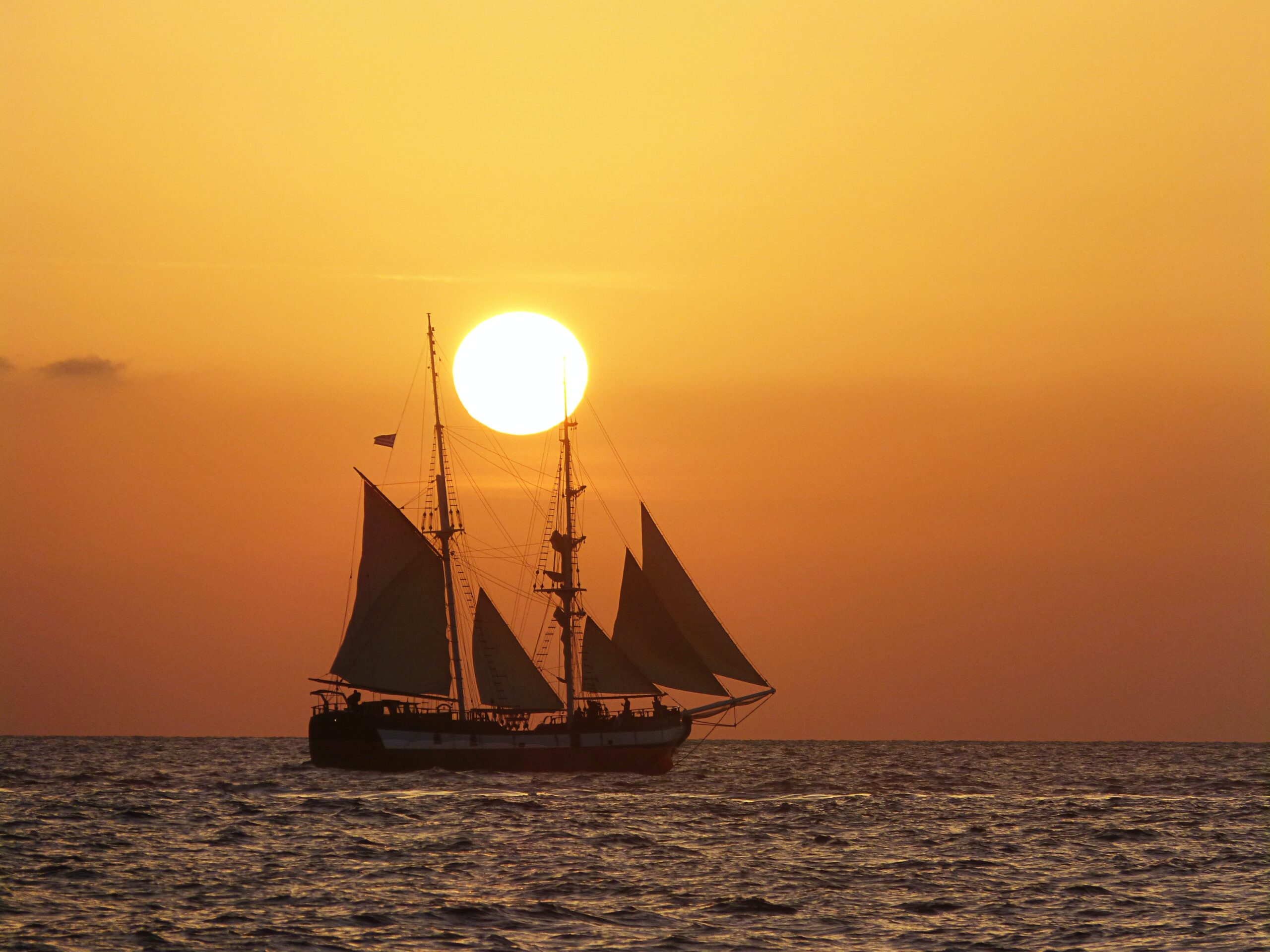 Included
Hotel Transfer
BBQ prepared on board
Refreshments & water
Beers & wine